This idea came to me in a dream – Mondays will have one minute segment about what is cooking in the garden 🙂 🌱
Backyard, front porch, lanai, outside world, anything that is pertinent to plant growth will be featured as a short segment on Mondays.
What do you think guys, are you game? It will be green, quick and painless, LOL.
Here we go:
This is my Persimmon Tree. It has been 3 years since it was planted and it drops leaves during the Winter. We were not sure if it will survive Florida frost last January, but it was the first one to recuperate and produce these tiny baby persimmons.
Some are self-shedding, but some stay on. What is most attractive about this tree is the soft and fluffy foliage. When I touch the green leaves, they feel like Velvet…
Now, old comedy movie, Coming to America, comes to mind:
"What is it, Velvet?"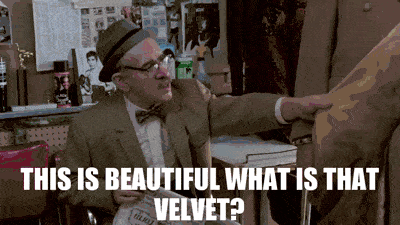 Yup, that is velvety Persimmon tree. Ha. Wish you guys could palpate the leaves, truly.
Yet to see a full fruition of this baby. Last year the very last fruit was devoured by pesky squirrels.
MGM -did it take less than 60 seconds to view the post?
I hope so 🙂 Have a very green Monday, everyone.
Luda@PlantsandBeyond🌿
All photographs belong to Luda @PlantsandBeyond.com except for the nature in the water image and the movie animation.
©PlantsandBeyond.com 🌱